Reviews
Descriptions:
Sinclair Institute – Better Relationships, Better Sex, Vol 3: The Better Sex Guide To The Kama Sutra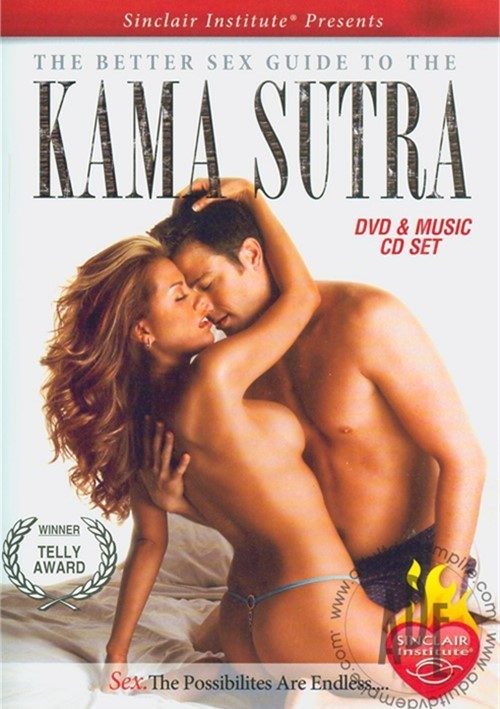 Sex. The possibilities are endless…
Create perfect harmony. Join your spirit, mind and body together with your partner.
Spinning sex swing is just one of the fascinating positions explicitly demonstrated in The Better Sex Guide To The Kama Sutra. Along with "milk and water," "pair of tongs," "splitting of the bamboo," "congress of the cow" and more. This award winning production inspires lovers and celebrates the deep harmony of the sexes. Powerfully arousing, passionately sexy, and intensely insightful, this guide will increase sexual awareness and ignite sexual passion.
The Kama Sutra is much more than a classic sexual positions guide. Written over 1600 years ago, this ancient masterpiece of sexuality combines philosophy and psychology to awaken all senses and enhance sexual satisfaction. It encourages you to be creative, experiment and learn the secrets of whole body pleasure.
Noted Kama Sutra expert and famous Indian sexologist Dr. Prakash Kothari adds commentary to this enlightening journey into a sexual and spiritual awakening.
---
Written by Vatsyana in approx. 350 AD, the Kama Sutra (Priciple's of Love), connects all aspects of sexual life. These ancient and timeless teachings of the East are revealed in Sinclair's unique approach. Expert advice from noted Indian Sexologist and Kama Sutra authority, Prof. Prakash Kothari, MD, PhD, leads the exploration of this ancient wisdom. Sharing a highly developed expression of their erotic desires, real couples demonstrate positions outlined in the text and live the principles, "what's good for the body is good for sex". Included with this new DVD set is a CD (35 minutes) of the original music score from the video.
Tags