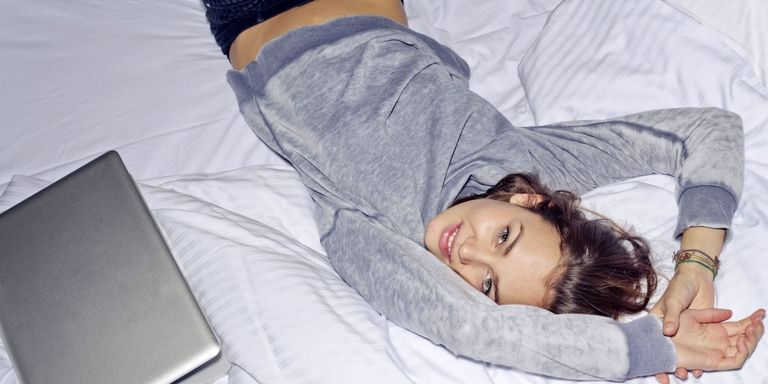 The Hottest Porn for Women on the Internet
As any recent porn study can tell you, it's not just men flocking to online porn—a full 31 percent of women are now clicking for kicks of their own, and in increasing numbers every year. The easiest place for women to get their thrills? On their phones. 71 percent of female traffic to Pornhub alone last year came from smartphones, which signals that many of us prefer our porn digital, easy access, and close at hand.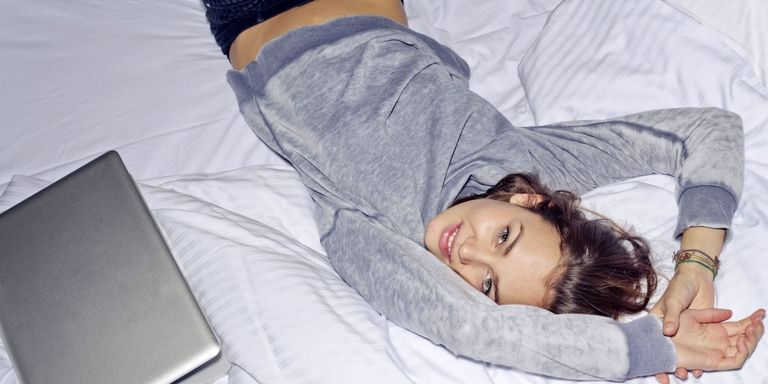 Curious what everyone's moaning about? Below, a short list of under-the-radar, female-friendly porn sites worth opening up an incognito tab for.
First, a key for how hardcore each site is:
---
xconfessions.com
HOW HARDCORE: xxx
COST: Staggered memberships, from free entry to $120 annual fees
The answer for women who crave real, intimate porn that's not just a male gaze-y tangle of limbs and orifices, XConfessions was created by awesome women who wanted an outlet for porn that's ethical and diverse. The member-only site provided a grant to 10 female directors to film their sexual fantasies and the response was a series of short porn videos shot with a sensual, emotional approach to great sex (and did we mention how cinematic they are?). Grab the popcorn and a vibe.
---
graciebaby.wordpress.com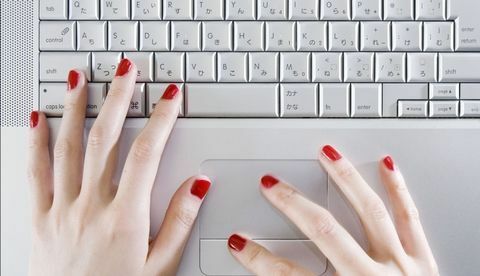 HOW HARDCORE: xx
COST: Free
We know you're no stranger to blogs, but erotic blogs—that's probably another story. Gracie writes about her own sexcapades, and while there's no plot, there is plenty of action—some of it questionable. (She's into pain, choking games, and reclaiming the C word.) At least you won't have to flip through those Harlequin books for the good parts anymore.
---
hotmoviesforher.com
HOW HARDCORE: xxx
COST: 8 cents/minute
As the name suggests, this one's for us. Endorsed by postfem mag Bust, this site presents a mind-boggling 65,000 movies. All can be viewed full-screen, in good quality. The best we saw was a classic from '70s porn auteur Roberta Findlay—there's just something about a burly, hairy man in massive aviators and head-to-toe Wrangler….Sorry—TMI?
---
retroraunch.com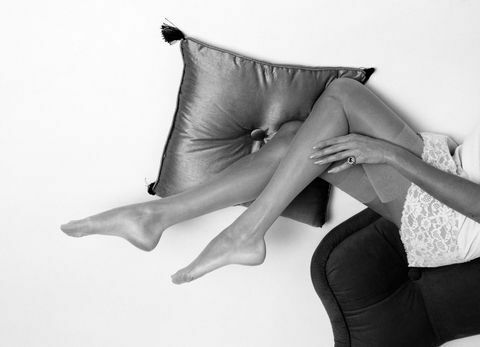 HOW HARDCORE: x
COST: $21.95/month
Touted as the "thinking person's adult site," this one is basically vintage photos—47,000 mostly black-and-white images of tasteful nudity and sex from the past 100 years. No plastic tits—it's erotica for real people. If porn were baseball, this would be first base.
---
jenmadison.com
HOW HARDCORE: xxx
COST: $29.95/month
Jen, a 30-something wife and mother—and, apparently, an exhibitionist—offers two live webcam shows a week, plus three 24/7 webcams placed around her house. Not digging Jen's dirty tricks? Write in and tell her what you'd rather watch her do—if she can oblige, she will. A word of caution: There is footage of her balding, salt-and-pepper-hair husband going down on her. To each his own, but it may not be your cup of tea.
---
literotica.com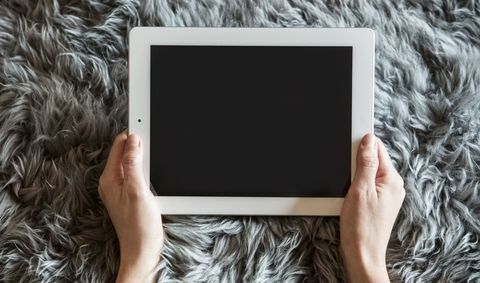 HOW HARDCORE: xx
COST: Free
This site makes Nora Roberts look like Dr. Seuss. With hundreds of free erotic stories, there's something for every fetish (alien sex, anyone?). Think you can do better? Let your inner Jenna Jameson run wild and submit your own typed porn. Bonus: If you're tired of "BrickBreaker," click on free games and play "XXXMan," where a not-so-coy Ms. Pac Man type chomps up tiny penises instead of ghosts. Talk about a man-eater!
---
adultdvdtalk.com
HOW HARDCORE: x
COST: Free
One-stop shopping for porn geeks. As if 15,000 reviews of 48 varieties of porn (and space for you to submit your own critiques) weren't enough to keep you busy, this site also has interviews and podcasts with porn stars and directors, a weekly newsletter, and sale alerts. More for guiding your rental fun than providing it, it's way better than the back room at your local video store. Plus, half the pleasure comes from scrolling through the lists for cheesy titles. Our favorite? The Da Vinci Load.
---
ifeelmyself.com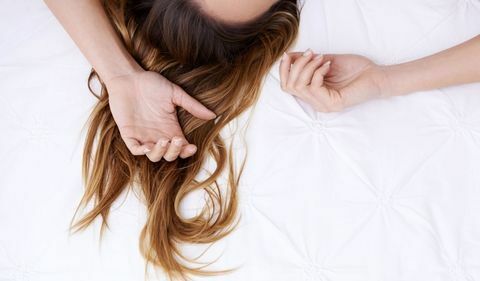 HOW HARDCORE: xxx
COST: From $29.95/month
Call us shameless voyeurs, but these videos of women caught in the (mainly solo) act made us want to grab our own battery-powered devices. Artfully shot using natural-looking participants, the site is a multimedia homage to the beauty and power of female orgasm. But a women's-studies dissertation it is not: The clips, divided into "solo" and "friend" categories, are explicit and hot. "O" yeah.
---
kink.com
HOW HARDCORE: xxxxx
COST: $29.75/month
Hard-core video action divided into a dazzling array of special-interest categories (HogTied.com, MeninPain.com, WhippedAss.com…). If "kink" conjures up quirky, vaguely racy images for you, prepare for a shock to the you-know-what. We found the clit clamps, strap-ons, and anal inserts a bit intimidating, but enthusiasts rave about the site's "respectful and positive" approach to BDSM play. We agree, master.
---
redlightcenter.com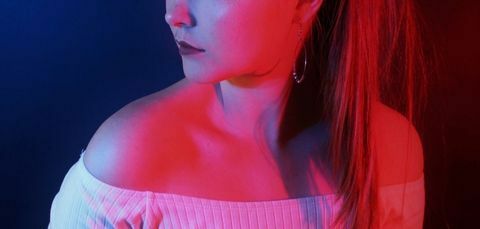 HOW HARDCORE: xx
COST: Free to enter; $20/month for VIP membership
Second Life fanatics will recognize this setup, where you go through a virtual world with a character based loosely on yourself, to interact—and we do mean interact—with other avatars. Just note: Your cheap thrills will cost you. It's free to scroll, but only paying VIPs can drop their clothes. Once again, art imitates life.
---
trenchcoatx.com
HOW HARDCORE: xxxx
COST: Memberships from $24.95/month up to $99.99 per six months.
Stoya, the porn star who famously outed her ex-boyfriend and fellow porn star James Deen for rape, created this ethical porn site with consensual conditions and creative content in mind. It has a rating system of "squee" vs. "squick" so you can tell what others are loving and a broad range of search terms that help you sift through fantasies and genres, from "blowbang" to "religious satire."
---
luciemakesporn.com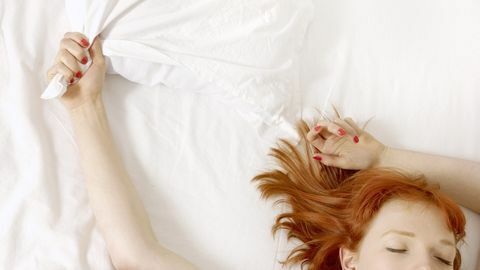 HOW HARDCORE: xxx
COST: $19.95/month

This femporn site hails from the U.K., where gorgeously shot—and did we mention steamy?—sex scenes play out in a film noir style. You'd be hard pressed to find actual penetration or close cuts from the waist down on this site, but the appeal of this site is more in how it sets the scene: the sexy actors and the thoughtful dialogue give you all the props to let your imagination run wild.
Reviews
Tags