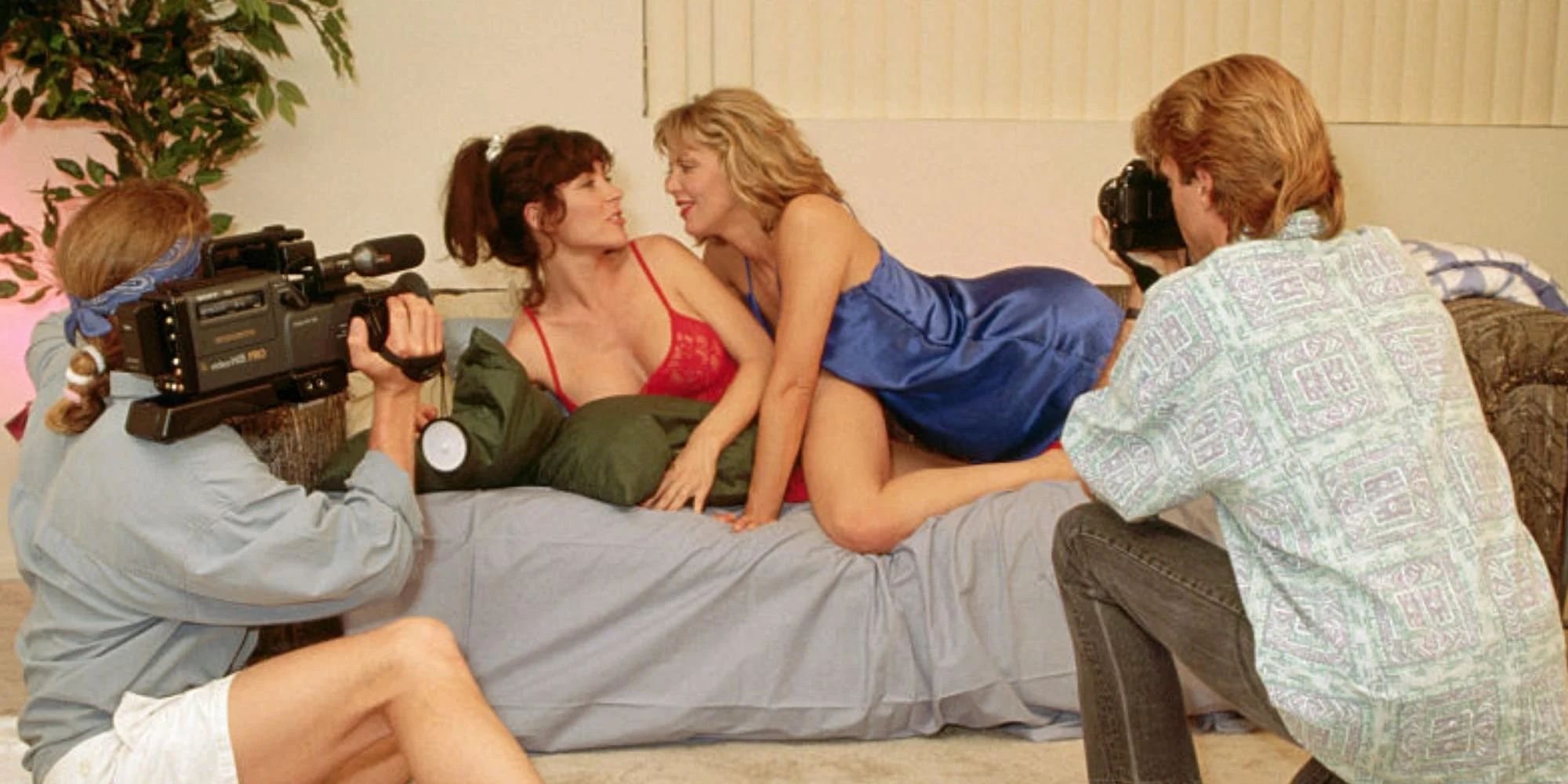 Myths About Porn It's Time We Stopped Believing
6 Common Myths About Porn It's Time to Bust — for Good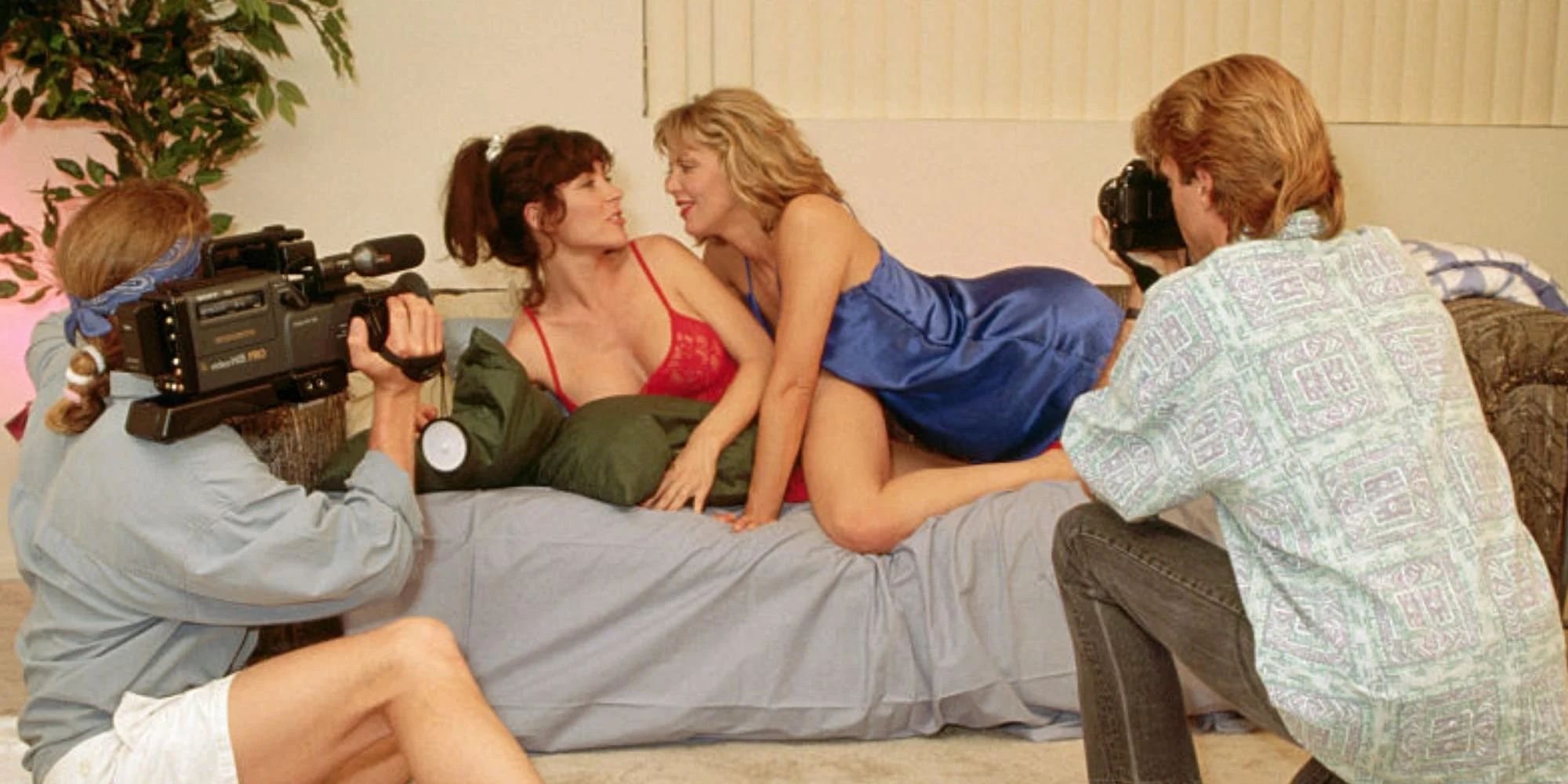 6 Common Myths About Porn It's Time to Bust — for Good
When it comes to sex, misinformation is everywhere. So it shouldn't be surprising that the same applies to videos depicting sex, too.
Like sex, pornography suffers from the fact that it exists in a world where people try to stifle sensible education.
In fact, for many people, porn becomes sex education of a sort, as they turn to easily available online videos in the absence of fact-based teaching to help them understand what is a significant part of human existence for so many people.
This confusion can be especially concerning when it comes to young people going through puberty or dealing with the hormonal swings of their teens that can leave them feeling overwhelmed by intrusive sexual thoughts, as they have significantly more access to porn than they would have in prior generations, without the information needed to contextualize what they're seeing.
As such, the same way it's important to bust myths around sex, it's also important to bust myths around porn. AskMen spoke to a half dozen with experience working in the porn industry to help break down some common misconceptions surrounding XXX videos. Here's what they had to say:
Myth No. 1: Porn Is Bad for the Viewers
In a sex-negative culture like ours, it's understandable that people experience shame when it comes to desire, and as a medium that traffics primarily in desire, it's no surprise that people then associate that shame with the porn they watch.
These beliefs take various forms, notes Candice Horbacz, who performs in the adult industry as Eva Lovia — that "porn consumption leads to ED," that jerking off to porn "lowers testosterone" and that watching porn will "desensitize you to real sex."
Perhaps the most common one is that porn is addictive. As with so-called sex addiction, porn addiction is a topic of significant debate among experts. No one doubts that people can develop troubling habits when it comes to porn consumption, but whether these qualify as addictions, and whether watching porn is more addictive than any other pleasurable behavior humans indulge in, is another question.
A tricky aspect with porn is that, given that people often feel ashamed of their sexual desires, even a very modest amount of porn can feel like "too much."
"Like any form of entertainment, moderation and self-awareness are key," says porn performer Valentina Bellucci. "It's essential to differentiate between enjoying occasional consumption and experiencing harmful addiction."
Perhaps the most shocking form of the "porn is bad for you" myth is, as Lovia notes, that watching porn "leads to criminal behavior."
That's a persistent belief among the anti-porn crowd that study after study finds no evidence for.
"While some people have certainly had negative experiences that relate to adult content and sex work, the overall data is very clear," says porn performer Siouxsie Q. "Places with access to pornography consistently see less instances of sexual violence."
"The anti-porn movement is largely about morality politics in service to capitalism, peddling the same racist, colonialist, puritanical narrative they've been using to stigmatize and criminalize sex workers since the turn of the last century," she adds.
Myth No. 2: Porn Is Degrading for the Performers
Speaking of those sex workers, unsurprisingly for an industry that many people already have negative feelings about, the beliefs about porn's bad influence do not stop with the viewer. It's also very common for people to believe myths about porn performers, as well.
One particularly powerful one is that too many people believe that porn is "inherently degrading to the female performers," as Lovia puts it. This bespeaks a hidden double standard when it comes to hetero sex: That it's bad for a woman to have sex with a man, but good for a man to have sex with a woman.
Some, of course, resolve the double standard by including male performers, or performers of any gender, in the shame. But the truth is that engaging in sex work is not inherently more degrading than engaging in any kind of work — it's a question of whether you think sex is shameful, period.
As the writer Heather Berg explores in her 2021 book Porn Work: Sex, Labor, and Late Capitalism, many porn performers specifically choose the industry to avoid low-paying menial jobs they see as significantly more degrading than having sex on camera.
The belief about porn work being degrading also conveniently ignores an important truth, which is that porn production is actually heavily regulated and much more professional than many 'civilian' workplaces.
"People seem to think that adult sets are inherently sexually charged — like we're all just there having an orgy," says Angie Rowntree, founder and director of Sssh.com. "In reality, adult sets are much like Hollywood sets; we have safety and legal regulations and also adhere to the same principles of professionalism."
"While the adult industry has its unique considerations, such as explicit content and specific health and legal protocols, we nevertheless uphold the same core values of professionalism as Hollywood sets," she adds. "Even though everyone seems to think, 'Oh, it's just sex on camera,' doing what we do requires a dedicated and committed approach to the craft, respect for fellow professionals, and a commitment to producing high-quality work."
Myth No. 3: Porn Is Just What Sex Looks Like
Speaking of the perception that porn is "just sex on camera," well, that couldn't be further from the truth.
While some videos on porn sites — amateur and gonzo ones, to be specific — might actually resemble real-life sex, porn sex is a highly specific version of sex that's created specifically for the camera. In other words, the way it looks is specifically designed to make it viewer-friendly, not pleasurable to the performers.
This influences everything from lighting choices to sex positions to angles to the sex acts that are performed to how long the sex lasts to what the people involved look like and how they're groomed.
In short, it influences everything — and that influence can then turn around and be felt in the real world when people try to incorporate porn moves into their real-life sex lives.
"Much of what I see in mainstream porn these days is rough sex," says porn performer Elaina St James. "I see a lot of choking, slapping, and hair pulling. I think the majority of women like passionate sex, but from talking to women, most women don't like being 'roughed up.' Some might, but in the industry this trend is about satisfying the male audience. In the real world, it would be something that should be discussed first."
Another pernicious aspect of this is when men come to believe that all penises are porn-star huge, and believe this is what their partners want or expect.
"Most women in and out of porn don't want a huge penis," says St James. "I've heard the term Boyfriend Penis for average sized and Vacation Penis for the extra large members. Porn dicks have to have some size just to film the action well, but just as important in porn is that it stays hard and pops on command. In the non-porn world, most women are more concerned about the man the dick is attached to."
Myth No. 4: Porn Is Only for Certain People
It's true that there's a giant group of people that porn is not for — and those people are minors. If you're of legal age, then there is porn out there for you. But many people still assume that porn is primarily (or only) made for (or watched by) men.
"Porn is consumed by people of all genders and sexual orientations," says Bellucci. "It's a form of sexual expression and entertainment that is accessible to everyone. The assumption that only men watch porn can reinforce harmful stereotypes and exclude diverse perspectives."
Another variant of this myth about who porn is for crops up on the performer side, according to Siouxsie Q, who says that many people believe porn is "only for a certain kind of body."
As St James notes, not every male porn performer has a large penis, anyway, and while mainstream porn productions may prioritize young, able-bodied, tanned, trim, fit, hairless performers, that's far from the only kind of body people want to see in their racy videos.
"I started my career at the unionized, worker-owned peep show, The Lusty Lady, where girls of so many shapes and sizes danced behind glass for a wide range of San Francisco customers," Siouxsie Q says. "That is where I learned that there is no 'perfect' body type for this industry — every customer has different tastes and eroticizes different things. In today's landscape where it's easier than ever to independently produce content, I feel like that's more true than it's ever been. Every consenting adult body can be a porn star body!"
Myth No. 5: People Only Do Porn Because They Have No Other Options
Not only do many people believe that appearing in a porn film is an inherently degrading thing, they also often believe that, as a result, the only person who would do such a thing is someone who literally has no other options — who has no job prospects and no family, friends or partners they can rely on for help.
"I want people to stop believing that adult film performers end up doing this work because they don't have other opportunities, or that this job is somehow easy," says porn performer Michael Vegas. "Especially for folks with penises, shooting studio content is one of the more challenging and athletic things a person can do for work. Many people don't realize how incapable/unsuccessful they would likely be at performing in a studio level adult film production if given the opportunity."
The fact of the matter is that "male porn star" is a highly coveted job that very few people are qualified for and most aspiring applicants will never come remotely close to achieving.
For women in porn, porn performer Cherie DeVille notes, there's a persistent belief that they "don't come from good families or have good relationships with their family" or that they "can't be in long-term relationships."
While it's true that some porn performers have troubled family or personal relationships, some of that is simply due to the stigma a sex-negative culture puts on sex workers. Many porn performers try to hide their work from their families in order to continue having an uncomplicated relationship with them.
Further, the idea that everyone working in fast food, or on Wall Street, or in any profession necessarily must have a healthy family relationship simply doesn't hold up to scrutiny.
Myth No. 6: All Porn Is the Same
Ultimately, many of these myths lead back to an overarching belief that people have about porn — that all of it is the same, says Lovia.
However, even a casual perusal of a porn site by someone who's never seen it before would probably lead them to the opposite conclusion.
Production values, visual aesthetics, tones and narratives all vary wildly from video to video. An ASMR JOI video shot and uploaded by a woman in her bedroom bears little resemblance to mainstream vanilla gay porn which bears little resemblance to taboo BDSM porn.
Porn is a gigantic, worldwide industry, and every day, porn is being produced by people of radically different sensibilities, tastes and skill levels to cater to a porn-watching public that spans the globe and includes adults of all ages, backgrounds and sexualities who access it in a host of different platforms and mediums.
So ultimately, to speak of porn as though it's a single monolith reveals that the speaker themself is ignorant of some of the most basic facts about porn there are. So if you hear someone spouting that kind of outdated, fear-mongering viewpoint, well, maybe send them this article.
Average Erect Penis Girth and Length Things Guys Need to Unlearn About Sex
Here's How to Watch Porn Ethically
Source: AskMen
Reviews