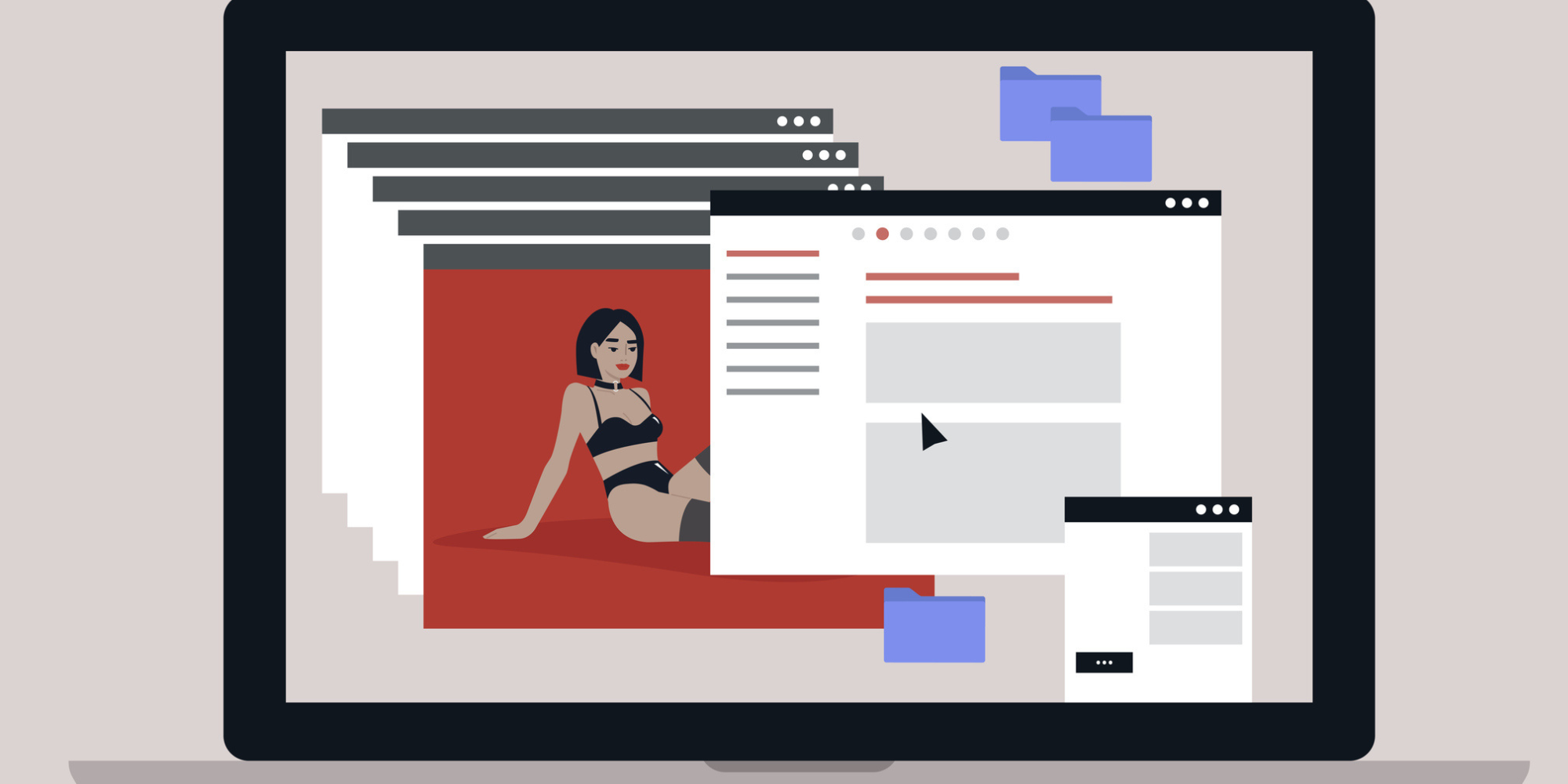 How to Watch Porn Ethically
There Are Better & Worse Ways to Consume Porn — Here's What You Need to Know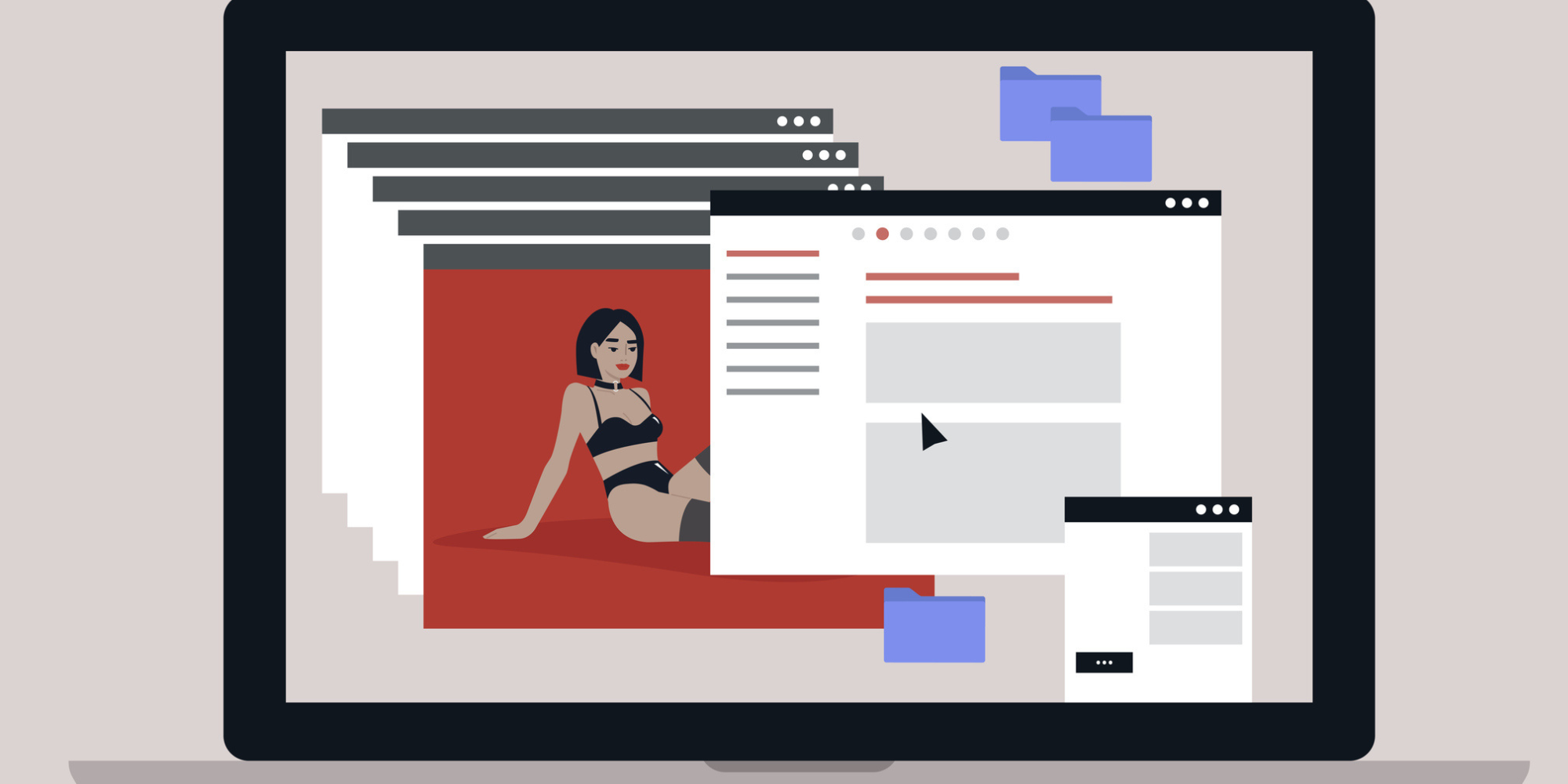 There Are Better & Worse Ways to Consume Porn — Here's What You Need to Know
It's 2023 and pornography has gone mainstream, but many people still feel guilty or uncomfortable admitting they watch it. While there are no statistics out there uncovering the true geography of guilt, we know what some of the reasons are for it — guilt for giving yourself a good time in the first place, lack of certainty about the age/mental health of performers, what their working conditions are like, and fear they may not be truly enjoying themselves.
But there are clean ways of watching dirty content. Cleaning up your porn act is rather like cleaning up your diet — it takes some preliminary research as to what you should be putting into your body (or line of vision), then a little willpower from you to stay away from the junk of dubious origin once you've made the pledge.
Use a Bespoke Search Engine
How do you search for the righteous stuff? By using a tailor-made search engine. The best one out there is Boodigo. It's https encrypted, anonymous, and specifically designed to filter out content that is pirated, features minors or depicts illegal acts. This makes it perfect for fetish browsing, as it stays away from unethical BDSM content where it's hard for the untrained eye to spot performers engaged in genuinely risky behaviour.
If you're a fan of a particular porn studio, another way to up your porn caliber is to search for that directly — it will filter out any knock-off and imitation videos giving you a cleaner, better sweep.
Do Your Research First
Searching for porn when you're horny is like going to the supermarket when you're hungry: you're more likely to impulse-purchase or make poor nutritional choices. So do some porn research before you watch.
Bookmark the best pages for the next time you feel the urge – and do the bookmarking on your phone if you're sharing a computer or worried your partner is going to come across your pre-planned perv.
What's more, if you have a favorite performer, it's worth subscribing to their personal site. Not only will more of the money go to them, you'll also get original, guaranteed clips with them. Any affiliate shows — i.e. ads featuring their best buddy stars — should again guarantee a payday to the performers themselves.
Live cam shows or bespoke videos, made just for you by your favorite performer are an even better way to go. Not only do you know the lovely on-screen is working at her own pace and in her own way, you get something uniquely tailored to your desire, thus cutting out the pre-jerk-off wade-around. 
Once you understand that, you'll know why OnlyFans has become so popular, so quickly: you're directly supporting your favorite content creators. 
Know Your Porn Sites
You may have heard that the porn industry's biggest bogeyman is piracy. But you should be concerned about it too. Why? Because porn is no different from any other product — if you haven't paid for it, you have no assurance as to whether the people making it were paid, nor how they were treated in the process.
Pirated content is also more likely to have been shared between unscrupulous operators that might not have taken the time to ensure the stars have been STI-tested or age verified. As performer Jiz Lee puts it, "the only time I've felt exploited through porn is through piracy."
You're also more likely to come across a corrupted, infected file that will nuke your computer. For these reasons, it's best to view clips from Hustler, for example, on the Hustler site itself. Lee recommends avoiding torrent or file sharing clips at all costs, and on tube sites, only watching videos with an authentic brand watermark.
As of yet, there's no single fair trade stamp for porn, but exploitative sites can find themselves gossiped about on a website called the Real Porn Wikileaks. Otherwise, the main rules are as follows: don't share torrent files and don't click on links you find on social media or message boards. If it's not an original link, it's unlikely to be a fair deal — for you or the people you're watching.
Know Your Porn Stars
Ethical porn stars come in all guises, not just the full-bushed, self-professed vegan kind. Performer blogs are a great way to get information about the kind of content porn stars love to make, which may help reassure you that they really are having a good time. 
And then there's the Adult Performer Advocacy Committee (APAC). The organization was set up to protect the rights of performers in the adult industry and does everything from reviewing STI testing to speaking up for the industry in court. You can follow them on Twitter directly for all the latest info on how they are ensuring fair play.
Try Feminist Porn
Strictly speaking, feminist porn isn't necessarily ethical porn. But it does tend to focus more on sex acts that give women pleasure, more cunnilingus, for example. Try Ms Naughty's site, Bright Desire, or UK-based JoyBear, which has high production values and a ton more plot than your usual fare.
And there's an added bonus — you might even have better luck enticing a lady-friend to watch with you if it's female-friendly and if she knows you've bothered to take the time out to do some research.
Check Your Porn Use
If there's one thing we're afraid to talk about, it's whether our porn consumption is out of control. The media may be full of scare stories about how we can be addicted to porn but the jury is still out on how many times viewing Big Buns 3 is too many, and there is little scientific evidence to suggest your brain has the same chemical reaction to porn as it does cocaine, for example.
Still, it's clear that the anxiety, shame or guilt surrounding porn viewing can damage self-esteem and personal relationships. If that's the situation you find yourself in, check out the American Psychological Association or Mental Health America for an expert with whom you can talk through your concerns.
Nichi Hodgson is a journalist, broadcaster and sex educator. She is the director of the Ethical Porn Partnership and author of Bound To Me, a memoir that details her experiences as a professional dominatrix. 
Is It Time to Start Paying for Your Porn?The Health Benefits of MasturbationSigns You Have a Porn Addiction (and How to Cope)
Source: AskMen
Reviews