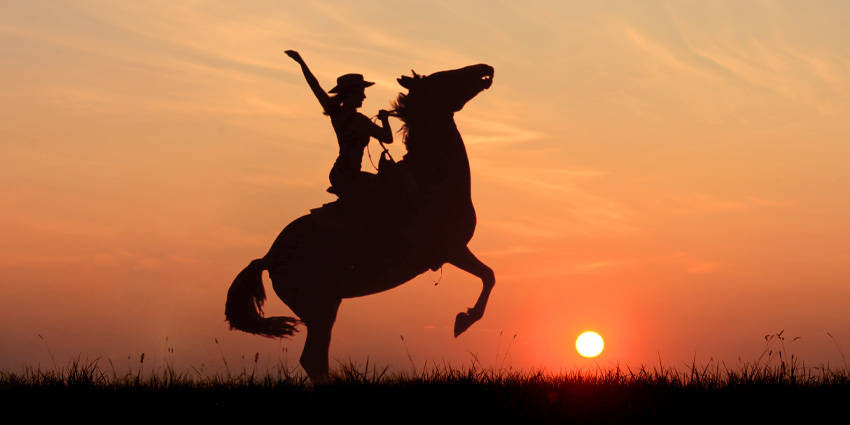 Do Men Really Not Feel Anything During Cowgirl?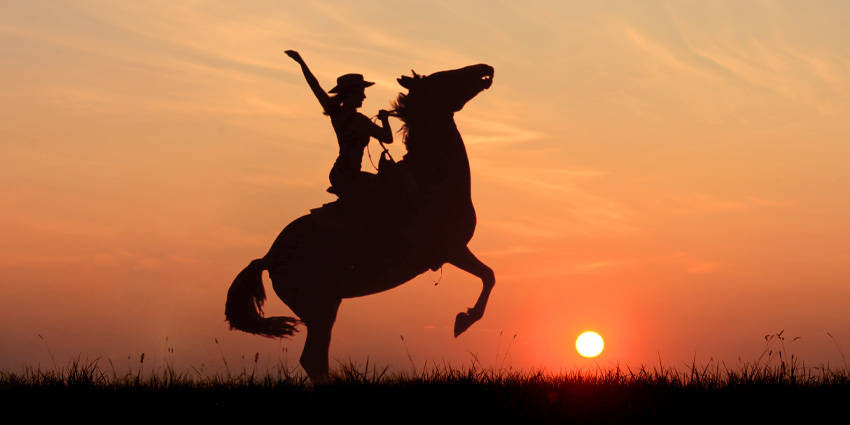 TikTok has a massive, active sex community that loves to share sex-positive content, teach other people how to be better in the bedroom, and reveal their deepest, darkest sex secrets. 
A while back, a trend was circling on the app, where guys and girls shared secrets regarding sex, intimacy, and other things. One video revealed that guys could feel the throbbing of the clit when a girl sat on their lap, which caused many discussions about whether it was true or not. 
And then there was that one video revealing that guys don't feel much when the girl is on top. People widely disagreed with the statement, sharing their personal experiences that contradicted the statement. Makenzie asked, "Then why's he constantly begging me to get on top and has his eyes rolling back?" and Keeler Young added that "That's the fastest way to get a man to finish," together with many other women in the comments of the video.
The Cowgirl position is one of the most popular and well-known sex positions that is a staple in many people's bedrooms. So, how can the most popular position be the one that doesn't bring the most pleasure to people having sex? 
How Does the Cowgirl Position Feel
The Cowgirl position is popular amongst women because it's one of those sex positions that allow them to have full control over their pleasure. This position allows for full depth, speed, and angle control so women can choose how they want to move to feel the most pleasure. 
Also, when on top, women can easily touch their clit with their fingers, ask their partner to do that for them, or they can grind against their partner's pubic bone and receive the stimulation this way. Because Cowgirl provides a deep penetration angle, it's perfect for stimulating the cervix and multiple other spots inside the vagina. 
So, for women, Cowgirl offers a wide array of stimulation during sex. But how about men? Generally, the best stimulation to help a man to reach an orgasm involves the motion of the penis sliding in and out of the vagina. This is the type of stimulation they achieve in Missionary, Doggy, and other positions where they're in control. 
Now, when it comes to Cowgirl, because the woman is the one in control, they might decide to move up and down (sliding in and out motion), or they might decide to grind. Due to men's orgasm coming from the sliding in and out motion rather than the grinding motion, it's natural that there will be differences in the sensation that either gender feels when having sex in Cowgirl. 
The Favorite
In a survey, Women's Health Magazine asked over 800 men what their favorite sex position was, and while the number one sex position was Doggy Style, Cowgirl came as a close second. Men admitted to liking the Cowgirl because of the view they get to enjoy during sex and that their partner is in control over their pleasure. 
When the men were asked which sex position they'd like to have sex in more often, the number one pick was Cowgirl, with Reverse Cowgirl being the second most popular choice. Also, in another survey conducted by the dating website QuickFlirt where over 2,000 men were asked about various sex things, it was also revealed that Cowgirl was the second most favorite sex position for men. 
These findings show that many men enjoy the Cowgirl sex position with their partner. Even if the stimulation in this position is not the most optimal for the easiest orgasm for men, there are still many reasons why it's an enjoyable position that turns them on, like watching their partner get off and take pleasure while they get the best view. 
Dangers of Cowgirl Position
While Cowgirl is the crowd's favorite sex position, it's also one of the most dangerous sex positions for men. And all of it is because it's the easiest position to cause penis fractures. 
A study published in Advances in Urology journal looked into the most common reasons for penis fractures. And researchers have found that heterosexual intercourse was the number one reason for it, with 66.7% of patients reporting it as the reason. The woman-on-top was the number one position that caused the fractures, Doggy Style being the second. 
Of course, penis fractures during sex don't happen very often. And with proper care and attention during sex, you shouldn't worry about getting hurt. However, it's always good to keep in mind that there is a slight chance of an accident, so when you ask your partner to bounce on you, make sure they do it with care. 
Blow His Mind Away
So, Cowgirl, just like all the other positions, can feel great for both parties involved. And just like with everything in sex, enjoying different positions, kinks, fetishes, and toys is very personal. But if you like Cowgirl and want to make sure that you and your partner are getting the most out of this sex position, then there are small things you can do to blow his and your mind away. 
Sexologist Tyomi Morgan recommends separating your hip movements from your whole body when you're on the top and focusing on creating sliding motions. "When you're on top, ladies, you're basically stroking his penis with your vagina. So, the same stroking motions that he has when he's on top of you, those are the same stroking motions that you have to have when you're on top of him," she explains.
Morgan recommends often practicing on your own the movements of your pelvis while you're kneeling on the bed to improve the flexibility of your hips which will allow for easier movement when you're in Cowgirl. Learning to incorporate and switch between grinding and stroking motions in this position will ensure that everyone is satisfied. 
Karolina Wilde
Source: Lelo
Reviews