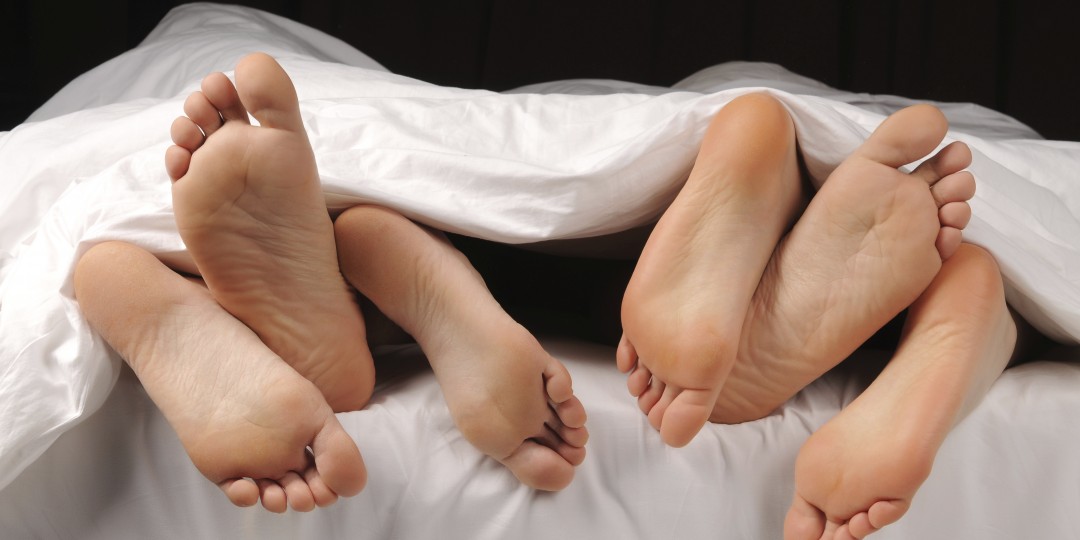 Why Every Guy Should Have A Bisexual Threesome At Least Once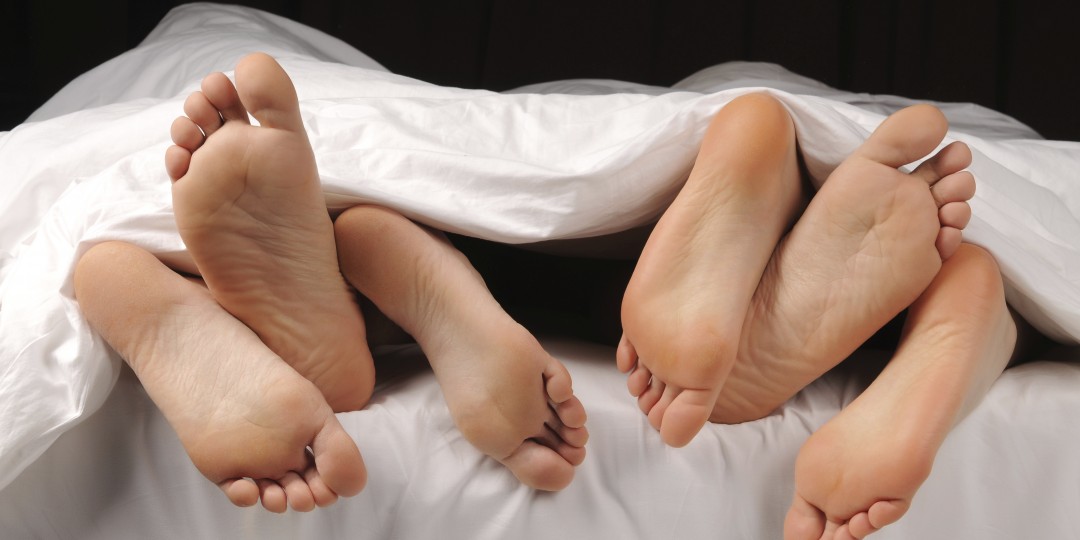 Why Every Guy Should Have A Bisexual Threesome At Least Once
The first time I touched a woman's breast was in high school on the way back from a chorus trip. My girlfriend at the time lay on top of me in the backseat of the church van as it rumbled down i-95. She dared me to slip my hand under her shirt. I did. "No, under the bra," she whispered. I did. Although now I am an openly gay man, it felt good holding her close.
It wasn't until I started talking to my friends about our sex lives that I began to understand that sexuality is a spectrum. 
No matter how they identified their sexuality, they all told me different versions of the same story: that they'd experienced sexual encounters with the same gender. The topic was always approached with caution, they always seemed apologetic for revealing their experiences to me. It was clear they were open, however, even when society made them fearful of being rejected.
I believe every man should experience a threesome with another man and a woman — aka a "devil's threesome" or an MMF threesome — at some point, because life is too short to allow our antiquated ideas of sexuality to bind us. 
The way our society has viewed gender, sexuality, and the expression of how we see both has never been more progressive. Finally we are beginning to understand that who we are attracted to romantically may not always sync up with what our minds tell us turns us on. 
Meaning, it's not that uncommon for a straight guy to get his dick sucked by another guy — and it doesn't mean he needs to start dating men to enjoy it.
Unsurprisingly, the idea that if a man touches another man he is automatically gay has been ingrained in the very fabric of our society. Even bisexual porn is rarely depicted in the way that allows for an open discussion on bisexuality. What most men fail to realize is that bisexual porn excludes women from the conversation, owing to the fact that it strictly caters to the male gaze.
According to Bi: Notes for a Bisexual Revolution, author Shiri Eisner elaborates on why female-female porn is labeled as "lesbian porn" instead of "bisexual." "Female bisexuality in mainstream porn is presented as a sort of 'foreplay,' something that women only do when there is no penis around." 
When women are on camera together, they're instantly labeled lesbians instead of bisexual. That way, it is easier for men to place their sexuality into understanding why they're getting off to it. The strict ways we define porn subconsciously teach us our sexual expression in society. We start to learn the false binaries of sexuality the moment we become aware of our desires.
Although this may seem insignificant, understanding why bisexual porn is hindering men's openness in the bedroom is key. When you're presented with a solitary understanding on how a bi threesome would work, you begin to only frame your fantasies around that. 
Men are not as sexually open because the porn industry consistently presents them with rigid presentations of male sexual expression. Can you imagine James Deen getting his cock sucked on camera? Probably not, but you sure as hell can bet that his female scene partners have been expected to eat a woman out every once in awhile.
Alfred Charles Kinsey was a sexologist who first popularized the idea that sexuality is a spectrum all the way back in 1947. By interviewing thousands of men and women, he began to see varied results in their sexual histories. People were secretive about their same-sex trysts long before my friends were whispering them to me as we stood in line for The Keg. He invented the "Kinsey Scale," which explained that there was an entire spectrum of sexualities between "heterosexual," and "homosexual," and that more often than not, his subjects admitted to having same-sex relations. 
Even though we're well over 60 years later, straight men still can't seem to wrap their minds around the idea that another guy can touch his dick and he can still be straight. Maybe you've heard the expression "guys give better head because they know what they're doing," and it's probably because — big surprise! — it's true. If you're a straight man, start challenging what you've been taught for your entire life. Start scoping out some MMF bi porn, see if it begins to get you going.
For most men, sex in their 20s and 30s stems from a subconscious drive to prove their masculinity in whatever way they wish to define it. According to Psychology Today writer Seth Meyers Psy.D, men explore their sexuality most during this time because they fear that marriage or a serious relationship will slow their sex lives, so they're eager to try new things while they can. 
For many, threesomes seem like a natural extension of exploration. They're comfortable trying out the same sex, as long as the opposite is also present. If you've ever heard the phrase, "it's not gay if it's in a threeway," you can thank Saturday Night Live for giving men the go ahead to get kinky in the bedroom. For some reason we latch onto strict phrases that our society has provided to us to describe what gets your rocks off, but it's time for these restrictions to bend and break.
Even today I find women gorgeous and sexually desirable, despite having a long-term boyfriend and being an openly gay man. I don't see myself defined by who I choose to love. If a woman approached me for a bisexual threesome, I would seriously consider it. It's important for us to stop seeing ourselves in such strict roles. Our sex lives are our own, and that means we establish the rules for ourselves. 
Threesomes are awesome, and sex is always exciting when you choose to mix it up. Life is too short to not try everything on the menu, and joy is too fleeting to allow our outdated ideas of sex to hold us back. Everyone should consider a bi threeway once in their life, because, to be frank, why the hell not?
69 Different Sex Things Every Guy Should Try at Least Once
Here's How to Meet Other Men
Never Have I Ever: Had a Devil's Threesome
Source: AskMen
Reviews