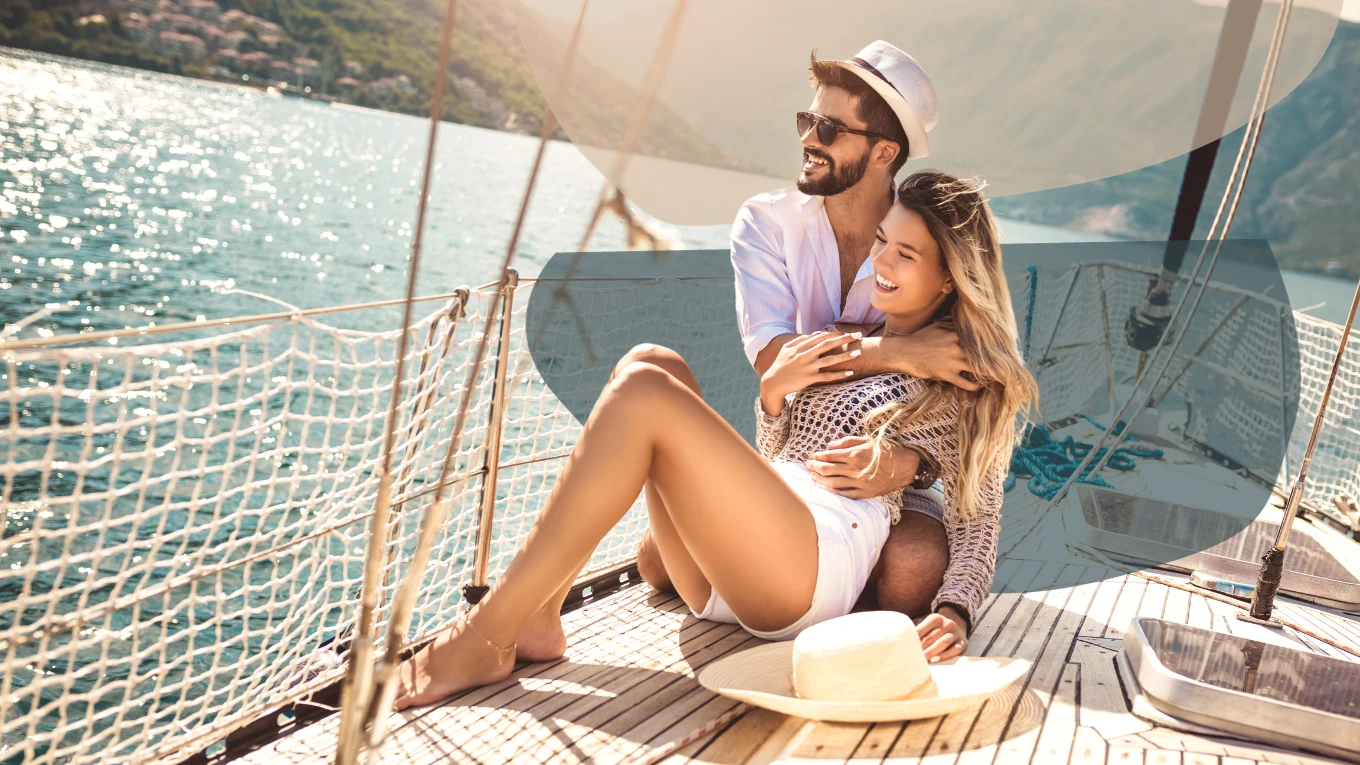 7 Sneaky Ways To Turn A Summer Crush Into A Serious Relationship
Just because summer has ended doesn't mean the two of you have to.
By Amanda Green
Last updated on Sep 28, 2023
Photo: Jovanmandic | Canva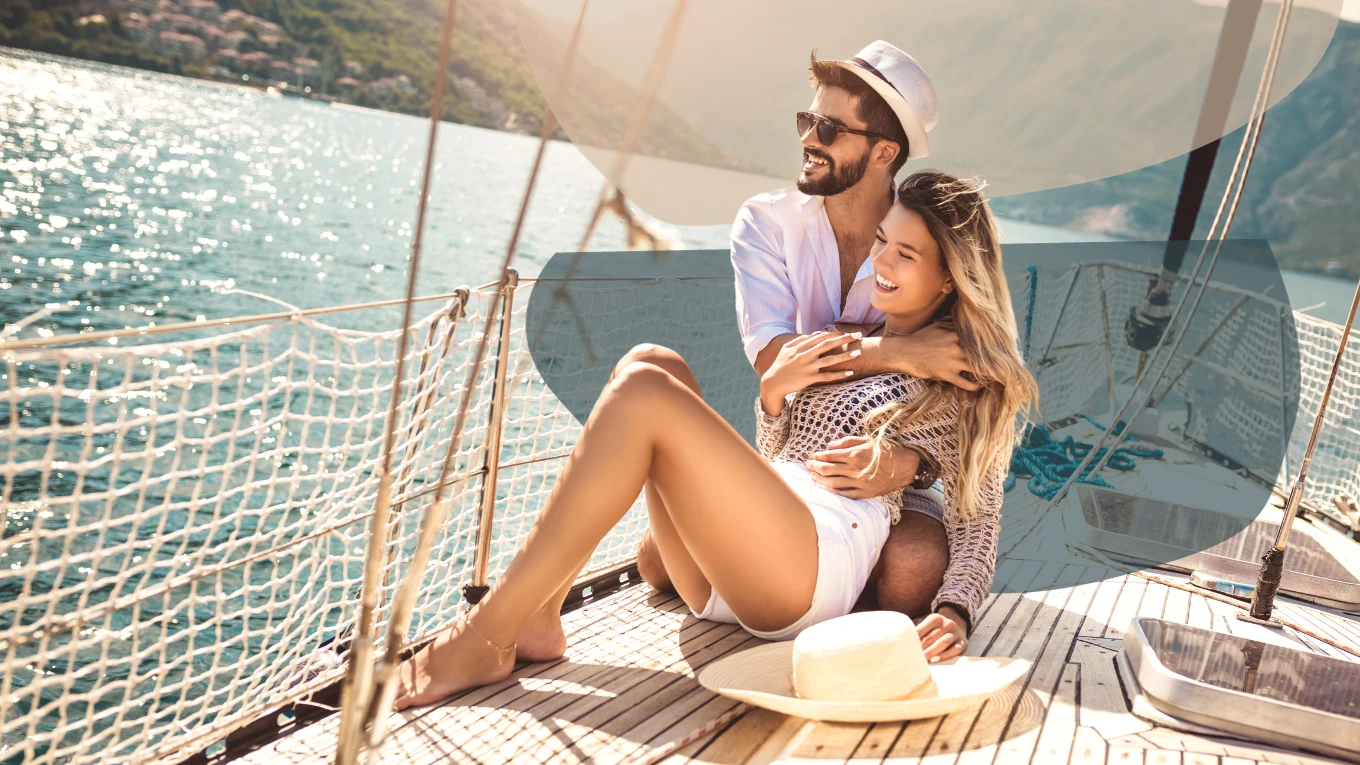 Summertime and flirting go together. With long days and sultry nights, even adults can't resist that carefree "school's out" feeling.
In Susan Andersen's Some Like It Hot, the second book in her Razor Bay series, summer brings the new girl Harper Summerville to the idyllic town of Razor Bay, Washington for a seasonal job. But work quickly becomes a pleasure when Harper meets Max Bradshaw, the town's deputy sheriff.
Over a very sultry and suspenseful 330 pages, the two can't deny their growing attraction … even as summer's quickly ending. Could Harper's summer fling be "The One"?
Here are 7 ways to turn a summer crush into a serious relationship:
1. Start out casual
Harper and Max are physically attracted to each other from the moment they meet. But neither is looking for love. Instead, they take their time getting to know each other in casual group settings. At times, the slow pace feels frustrating and tense — even for readers — but this only makes them more certain of their attraction. Both Harper and Max see that the object of their affection is more than a pretty face and a hot body. (Not that anyone's complaining about that!)
2. Go on meaningful "dates"
Instead of asking Harper out on a typical date, Max invites her to volunteer at Cedar Village, a group home for troubled boys, where he serves on the board of directors. The experience shows both of them new sides of each other. Harper sees how great Max is with kids, which is always a turn-on for a woman who wants a family of her own someday. Max watches how welcome Harper makes everyone feel, even though the environment is outside her comfort zone. The "date" isn't candlelit or intimate, but it makes them even more attracted to each other.
3. Open up 
Harper and Max first learn about each other through hearsay and some casual observation. Sharing a common experience makes it easier for them to open up about more personal matters, including their pasts. Neither is ready to make a move just yet … and that makes things even more promising.
"When you're looking for love, your focus should be on finding your best friend," says YourTango Expert Marla Martenson, a matchmaker and author of Excuse Me, Your Soul Mate Is Waiting. "If you're only after chemistry, you'll be missing that essential friendship. Physical attraction can burn out if it's all you have."
4. Take your crush off the pedestal
Initially, Harper and Max don't think they have much in common. Harper assumes that Max is aloof because he's not interested in her. Max assumes that a "silver spoon girl" like Harper is out of his league. Both are wrong, but it takes them time to realize that.
Andersen considers it the biggest obstacle the characters have to overcome. "Relationships on an unequal footing are much less likely to be successful," she says. "Max especially has to realize what he can bring to the relationship." As Max grows more comfortable, he's warmer and less guarded. Harper reciprocates. Before long, the two decide to…
5. Go for it … but not too fast
It's a summer romance novel, after all. When anyone has this much fun together — and feels this much tension — it's time to take things further. After a few glasses of wine one night, Harper takes matters into her own hands. She walks to Max's house, despite the voices in her head that remind her that she's only staying in Razor Bay until summer ends.
"When you get to know someone and you still feel really strongly about them, you've got to dive into love the way you would a lake," says Yourtango expert Marla Martenson. "It's a risk worth taking." Harper and Max finally kiss, but Max insists they delay gratification a bit more. When they finally do get together, the encounter doesn't disappoint.
6. Be honest
After a slow build-up, Harper and Max start falling for each other. Their chemistry is icing on the cake. "Great intimacy aside, their attraction is based on respect for each other and similar values and interests," says author Susan Andersen.
With summer ending, now's the time for Harper and Max to figure out what's going on between them, and if it can continue. Could this fling become something long-term? Harper also has a secret she's been keeping from Max, one that she's kept too long. Before they can move forward, she has to come clean.
7. Bend
Harper and Max weren't looking for love; it found them. Now they'll both have to compromise to make a relationship work. Harper has traveled extensively and hadn't planned on staying in Razor Bay. Max can't imagine living anywhere else. When they start arguing over what to do, it's easy to return to their earlier doubts.
Max isn't like the other men Harper's dated — he's not as suave and sophisticated. And Harper is more challenging than other women Max has known. But flexibility is key. When you meet the man of your dreams, you don't always recognize him at first.
You'll have to read Some Like It Hot to find out if Harper and Max can keep summer love sizzling all year long.
More for You:
Zodiac Signs That Are Terrible At Relationships (And Why)20 Little Things Women Do That Guys *Secretly* LoveThe Perfect Age To Get Married, According To Science5 Little Ways Men Wish They Could Be Loved — Every Single Day
Amanda Green is a writer with experience in copywriting, branded content, social media, and editorial.
Source: YourTango
Reviews