Reviews
Descriptions:
Watch free video "Tristan Taormino's – Expert Guide to the G-Spot"
Description:
Sex expert Tristan Taormino teaches a G-spot workshop for couples where she reviews female sexual anatomy, dispels myths about the G-spot, and offers explicit advice to improve and enhance G-spot stimulation. Co-hosts Sarah and Donna join her and share their own experiences and personal tips with the crowd. With her fingers and toys, Donna demonstrates various techniques on Sarah as Tristan narrates what they are doing; workshop participants watch and ask questions.
We meet Faith and Alec, who begin with some slow, sensual foreplay, followed by a spirited romp illustrating of different positions and stimulation techniques. When Alec brings out the Magic Wand vibrator and its special G-spot attachment, it sends Faith over the edge into ecstasy.
Next, we meet Penny and Evan, a passionate couple who love toys. Evan warms up Penny with his mouth and fingers, then tries out a unique curved G-spot vibe. At the start of intercourse, Penny is already on the edge of climax as they explore the best positions for G-spot orgasm…on stairs, standing, where the perfect angle brings Penny to her knees – literally!
Kylie shares her G-spot experiences, which for her, often leads to female ejaculation. Her partner, Derrick, knows just how to get her turned on enough to squirt. As they hit "the spot" with glass dildo and cock, she squirts until couch beneath them is soaked!
Delve into the world of G-spot orgasm with sex expert Tristan Taormino and her sexy demonstrating couples, as you learn, experience, and enjoy this unique form of pleasure…lead by experts who know it best.
Screen shot: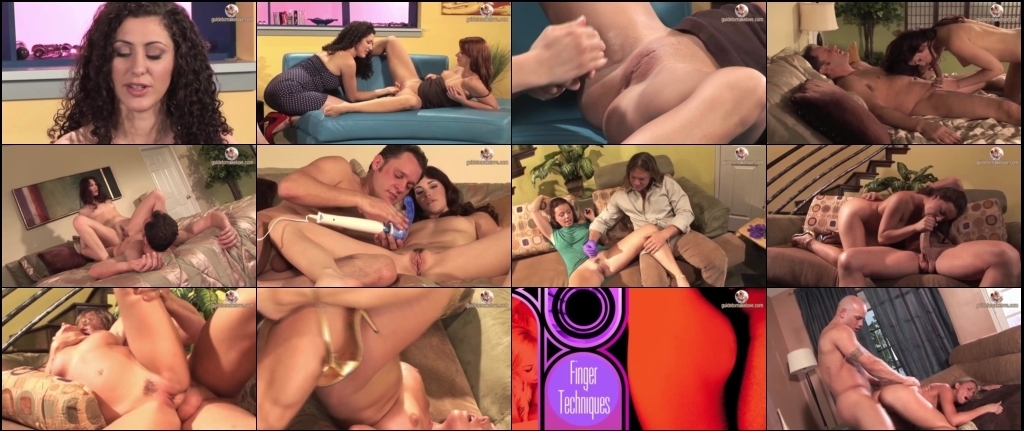 Tags